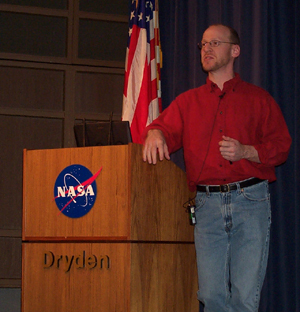 Do you think NASA faked the Apollo Moon landings? Do you wonder if there are aliens on Mars, building giant structures? Or that they may even be here, on Earth, abducting people and performing bizarre experiments?

If you do, then you need to listen to Phil Plait.

"His skepticism and concise, thought-provoking ideas are presented through his brilliant sense of humor and wit... attendees rave about his sessions and return because of his presentations".
Sharon Janulaw, President-Elect, California Science Teachers Association

Dr. Plait is an internationally renowned astronomer, author, and lecturer. His numerous appearances on radio, television, podcasts, and live in front of audiences have made him a celebrity in science circles, and put him in demand as an expert on astronomical matters. He has been interviewed on literally hundreds of national and local radio and TV stations about astronomical topics ranging from lunar eclipses to the fate of the Universe. His writing has appeared in dozens of magazines, and his first book, Bad Astronomy, was a trade science hit. He has delighted audiences around the United States and in Australia with his lectures about astronomy, science, and the fight against pseudoscience.

His stock-in-trade is dealing with myths, misconceptions and plain old mistakes people make about astronomy. His website, Bad Astronomy, is a virtual encyclopedia of astronomical errors, and his blog is one of the most popular science blogs on the web, with thousands of fans eagerly reading it every day.

"Phil did an outstanding job... some of my students sought me out afterwards to tell me that this was the best lecture we'd had... Phil seemed tireless!"
Gordon Hammerle, Professor and Chair, Dept. of Psychology, Adrian College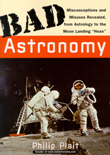 Dr. Plait deals with more than just errors; he also tackles pseudoscience head-on, debunking and destroying claims that NASA faked the Apollo Moon landings, aliens built a giant face on Mars, astrology can predict your life, and that UFOs are visiting the Earth to make tasty snacks out of cows and impregnate women.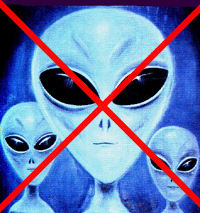 It's this dismantling of pseudoscience that has made Dr. Plait such a popular guest on radio, television, and on stage. His delivery is warm, personal, engaging, irreverant, and, above all, funny. He uses humor in all his talks, getting the audience to laugh at the same time he gets them to use their brains. Plait delights in deflating conspiracy theories and wacky claims, dealing with them politely but firmly, and always with his sense of humor.
On these pages you'll find video clips of Dr. Plait's interviews and public lectures, high-resolution images suitable for publication, testimonials by people who have invited him to speak, and contact information. If you are a publisher and want to see samples of Dr. Plait's writing, these are available by request due to copyright issues.
Like the millions of people who have seen Plait on TV, heard him on the radio, or seen him in person, you'll find him to be a fantastic speaker, and he will be a tremendous addition to your event.