RELATED SITES
-
-
-
-
-
-
---
Buy My Stuff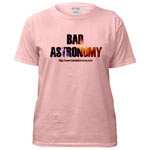 Keep Bad Astronomy close to your heart, and help make me filthy rich. Hey, it's either this or one of those really irritating PayPal donation buttons here.
---
---
When I went to see "The Mummy Returns" on opening night, I was hoping it would have some astronomy in it. Having watched the first movie, I assumed any astronomy in the sequel would be screwed up.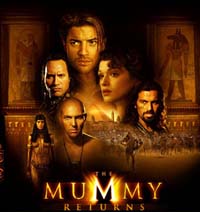 I get tired of being right all the time.
I did enjoy the movie, up to a point. It was fun, but like many sequels, it just wasn't good enough. It suffered from what I call "too-muchism"; the desire by Hollywood folks to cram every single thing they can think of into a movie. The special effects were for the most part pretty good, but a movie that relies on them instead of a plot is just gonna suffer.
But enough about that! You didn't come here to see if I liked it or not (and if you did, go check out someone who gets paid to review movies). You came here to see me lambast the astronomy. So let's get the lamb and start basting!
CLICK HERE TO GO TO MY REVIEW OF
"The Mummy Returns"
This page last modified
<!- END GOOGLE ADSENSE-->
---
---