RELATED SITES
-
-
-
-
-
-
---
Buy My Stuff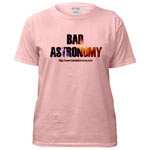 Keep Bad Astronomy close to your heart, and help make me filthy rich. Hey, it's either this or one of those really irritating PayPal donation buttons here.
---
---
The Planet X Saga: Links
Back to the main Planet X page
There are many pages on both sides of the Planet X "issue". The best debunking page is definitely Planet X and the Pole Shift, a thorough trashing of the Planet X phenomenon.
As a matter of fact, the author of that page has compiled a nice collection of sites on his own links page, so I'll just send you there. These should give you a flavor of both sides of this thing.
NEW! (April 15, 2003): Mike Heiser is a scholar of ancient text, and has a webpage debunking Sitchin, who makes erroneous claims about Planet X. These claims are the basis of many of the other claims about PX, including those of Lieder and Hazlewood.
---
Back to the main Planet X page
---

©2008 Phil Plait. All Rights Reserved.
This page last modified
<!- END GOOGLE ADSENSE-->
---
---